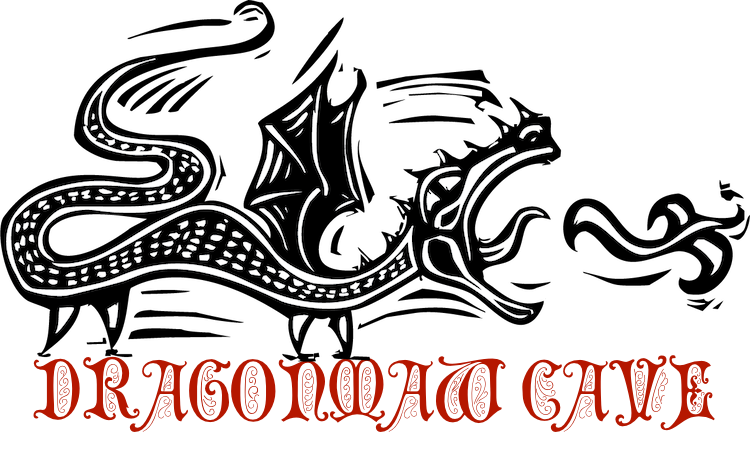 Dragonmaw Cave | Fantasy Funnel for Old School D&D
A 0-Level Dragon Fight for Fantasy D20 Adventurers
A fantasy funnel, rules for 0-level play, and new character options for classic editions of D&D
Sign up for more R. Rook announcements!
For many decades, the towns of the valley were guarded by Olkana, a kindly, young brass dragon, who lives in the even older Dragonmaw Cave to the north. No one has seen any sign of her in months, though, and recently livestock and pets have been stolen, travelers have gone missing, shrines have been desecrated, and even some wells have gone foul. You and your friends have traveled three days to Dragonmaw Cave to see if the elusive Olkana can help.
What is Dragonmaw Cave?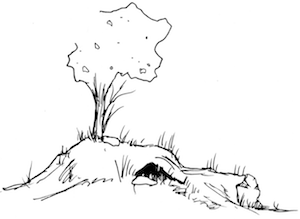 A funnel adventure to save the Seven Towns from a crew of bandits, their fiend-summoning boss, and a newly hatched Shadow Dragon, Dragonmaw Cave includes rules for introductory, 0-Level play to Dungeons & Dragon BX and clones of classic D&D.
Originally created as a pamphlet adventure for a special event at Brooklyn's Twenty Sided Store in 2017, R. Rook Studio began distributing the pamphlet version of the dungeon Itch in 2019.
This updated version includes opponent stats and 0-level character rules for both OSR games, as well as new character options for four new character types, including having the great bears and wise crows of the forest join your party and come to your aid.
An adventure for 1 GM and 2-5 players.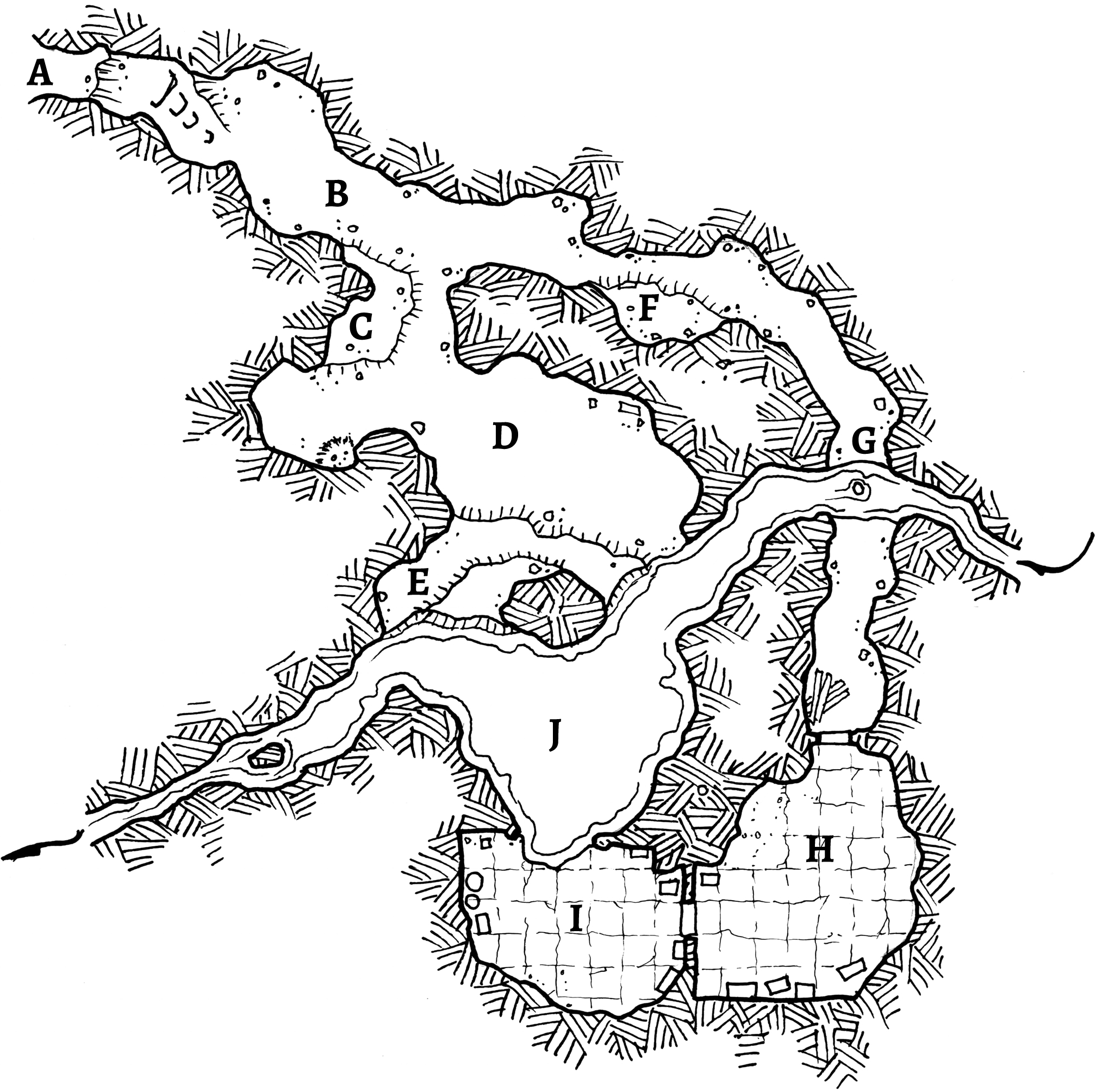 Dragonmaw Cave Features
A 10-location dungeon funnel with a variety of encounters and stats for Dungeons & Dragons 5e, Dungeons & Dragons BX, and old-school games such as Old School Essentials, The Black Hack, The Vanilla Game, and Sharp Swords & Sinister Spells.
Rules for 0-level OSR characters
New D&D BX character classes, including puca, great bears, sage ravens, and revenants
OGL open content for all new OSR rules
A 24-page zine available in print or ebook formats
Art by Jef Thompson and Charlie Ferguson-Avery (licensed as stock) and cartography by Dyson Logos (under a CC-BY open license)
What You Get!
When you back, you immediately get Dragonmaw Cave you get the complete adventure as a PDF and the character creation options.
On Feb 15! The complete 10-location dungeon and class and legacy rules for the great bear, the puca, and the foolhardy torchbearer for 5e and OSR games.
On Feb 18! The 0-level rules for both 5e and BX.
On Feb. 22! The sagacious crow as a legacy for 5e and as a legacy and class for OSR games.
On March 7! Funnel-ready pregens for 5e and OSR games.
A Complete 10-Location Dungeon
The adventure includes 10 non-linear locations and full 5e and BX stats for 9 different opponents.
OSR/BX Rules for 0-Level Play
Rules for generating ability scores, determining equipment and backgrounds, and a set of ready-to-run pregens for BX.
New D&D Legacies & Classes
Replacing "race" in OSR games, Dragonmaw Cave's character creation includes the legacies puca, bear, crow, and foolhardy, detailed for classic D&D OSR games, along with BX-compatible classes for each.

Purchase
In order to download this game you must purchase it at or above the minimum price of $5.50 USD. You will get access to the following files:
Dragonmaw Cave OSR (PDF)
2 MB
Dragonmaw Cave OSR (Google Doc)
Exclusive content
Support this game at or above a special price point to receive something exclusive.
Flame Con Purchaser Copies
If you picked up a physical copy at Flame Con, please claim a free PDF version August 31.
Reserved (Community) Digital Copies
Reserved PDF copies! These PDF copies are for students, supporters from marginalized communities, and those experiencing financial hardship. If you self-identify in one or more of those categories and need the discount, feel free to choose this level. These initial community copies were funded by our Kickstarter backers.