Sherwood | A Game of Outlaws & Arcana
Just checking in to let you know that Eric Swanson of Narrative Dynamics is still working on the layout for Sherwood | A Game of Outlaws, and we expect to have a full PDF in place by mid-August. I'll update our print backers then on how quickly we expect to have the print copies out in the mail.
While Eric is still choosing spot art, I wanted to post a few of the pages he's been working on since they're elegant and tightly designed.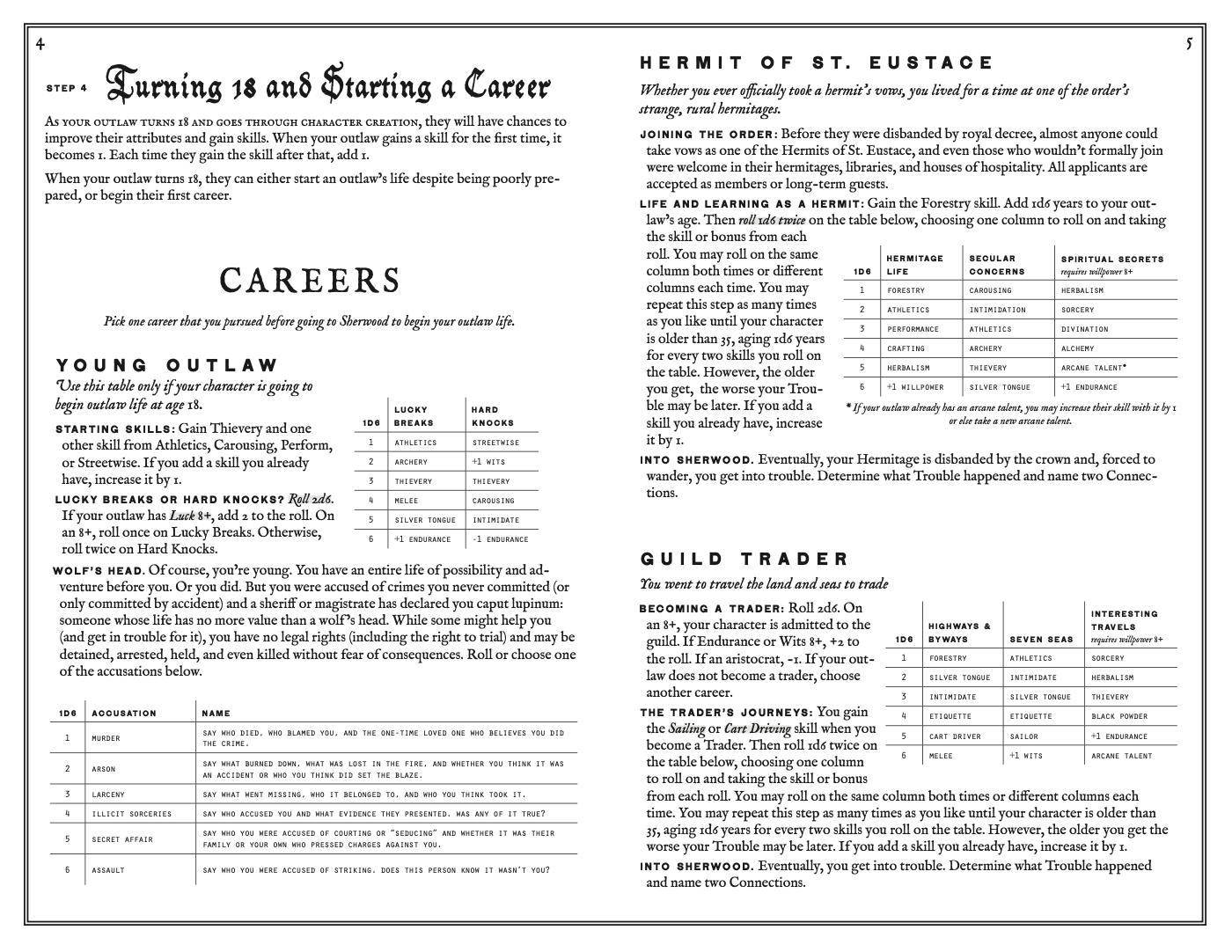 Get Sherwood | A Game of Outlaws & Arcana